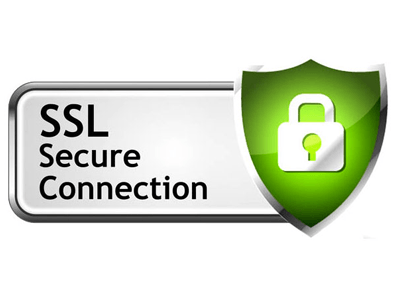 ---
We Respect Our Customer's Privacy!
Chicago Computer Supply Customer Privacy Statement:
We at Chicago Computer Supply understand that making purchases online involves a great deal of trust on your part; we take that trust seriously, and make it our highest priority to ensure the security and confidentiality of the
personally identifiable information ("PII")
you provide us (PII includes information that can be linked to specific individual, such as name, address, phone number, or e-mail address).
As a visitor to our Chicago Computer Supply web site, you have the right to understand our information privacy practices prior to providing us with any of your PII.
What Information We Collect
Chicago Computer Supply only collects PII that you voluntarily provide to us.
How We Use Your Information
Chicago Computer Supply uses PII only for the purpose of responding to and fulfilling your requests for our products and services.
Who We Share Your Information With
Chicago Computer Supply will
never
under no circumstances provide your information to any company(s) or person(s). Keeping your personal and financial information is extremely important to us. All financial information is never rented or sold. This is kept private for accounting use only to send your order. Anytime you purchase an item from Chicago Computer Supply and type in your credit card, this information is transmitted in an encrypted format to ensure protection. We use industry-standard, SSL (secure socket layer) encryption.
How we protect your information
For credit card transactions, Chicago Computer Supply adds security by using Secure Sockets Layer (SSL) technology. This means that the credit card information you send is encrypted by your computer, and then decrypted again on our side, preventing others from accessing your private information in between. So, when using an SSL capable browser, shopping on Chicago Computer Supply's web site is the safest kind of transaction possible with a credit card. If your browser does not support SSL, or if you are unable to establish a secure connection due to a company firewall, please call us at 1-877-474-7774 to place your order by phone.
Purchase information
Chicago Computer Supply collects the billing address of the credit card that is used to purchase products. We will also collect credit card information including card number, card type, cardholder name, and expiration date, in order to bill you for purchases made through Chicago Computer Supply.
E-Mail notifications
As a customer, and visitor to Chicago Computer Supply, you can receive e-mails about electronic catalogs, special promotions, or other opportunities at Chicago Computer Supply.
Changes to the Chicago Computer Supply Privacy Statement
This Privacy Statement was produced and posted in the Chicago Computer Supply website on January 25, 2002. Chicago Computer Supply reserves the right to modify or amend this Privacy Statement any time and for any reason. If there are material changes to this statement or in how we will use your PII, Chicago Computer Supply will prominently post such changes prior to implementing the change. Regardless of later updates, we will abide by the information privacy practices described in this Privacy Statement at the time you provided us with your information. If you have questions about our Privacy Statement, please e-mail us at webmaster@chicagocomputersupply.com.
Chicago Computer Supply Privacy Statement
This Chicago Computer Supply Privacy Statement discloses the information privacy practices for this website. The Chicago Computer Supply website is intended for the use by residents of the US that are over the age of 18.
This site is hosted by Yahoo! Store. Yahoo! hosts the store pages, orderingsystem, and order data. Yahoo! automatically collects order information butmay only use this information in the aggregate. If you accessed this storethrough Yahoo! Shopping, Yahoo! also automatically collects informationabout your shopping experience. Please see the Yahoo! Privacy Policy for moreinformation about how Yahoo! uses this information.